15 February 2022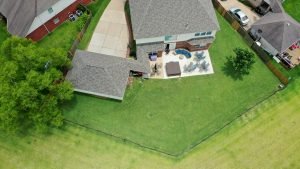 February 14th, 2022 – All-Pro Roofing of Cypress, Texas announce their opening of a new office in Cypress Texas. Johnny Sanchez, Owner of J&M All-Pro Roofing & Construction announced the opening of a new office location in Cypress, Texas with intention to bring a successful roofing organization to help former military service men. According to Johnny, "Our goal of our organization is to help former military men and women by teaching them how to successfully run a business" Roofing is a great trade for our military to learn how to work with customers, meeting deadlines, and performing sales.
Best Roofing Contractor In Cypress, Texas
All-Pro Roofing of Cypress, Texas has a goal of becoming the best roofing contractor in the cypress location. After setting up remote offices in the Houston and surrounding Areas, Johnny Sanchez former Marine has taken is technology background and his leadership skills to build a successful business. Johnny says, "Our goal is to become the best roofing company in cypress, Texas. We have setup of on boarding and training for our team via online classes, ride-alongs, and one on one training" We believe that our cypress location will gives us a new source of revenue so that we can further expand our team.
All-Pro Roofing of Cypress
20338 Highfield Park Dr Suite 100, Cypress, TX 77433